AI software development in Romania has been intensely contributing to the global innovations of computer science. During 2017, the capabilities that are generally included under AI software development in Romanian projects vary from understanding human speech, playing strategic games, situational simulations, driving autonomous cars or complex data interpretation. SOFTECH is one of the providers of AI software development in Romania and currently specializes in the complex data arena, with machine learning systems focused on image recognition technologies and algorithms.
AI Software Development: Romania as a Smart Decision
SOFTECH has an entire history with developing software for the color industry, for live broadcasting services and on-demand TV. That is why, the team's preoccupations for image recognition systems comes as a natural continuation of research endeavors. By now, SOFTECH team members were granted with Gold and Silver Kaggle Awards on the Kaggle's platform for predictive modelling and analytics competitions.
In Cluj-Napoca we are lucky to have a constant pool of students and researchers who graduate Master Studies in Artificial Intelligence and Vision Faculty of Automation and Computer Science – Technical University of Cluj-Napoca or the Master Studies in Applied Computational Intelligence – Faculty of Mathematics and Informatics, Babes-Bolyai University, Cluj-Napoca. For the AI software development teams in Romania, Cluj-Napoca this is a great opportunity to collaborate with domain interested individuals since the early stages of their professional careers.
Romania is a country that does not beat the ranks in volume of science works and papers but it does manage to provide top performing individuals who work either on their own projects or on foreign funded research. Elite professionals would be happy to be able to deploy AI software development in Romania rather than living abroad.
Romania has one of the lowest costs of living in the geographical Europe, ranking 32 out of 40 countries. This is an indicator for all the economies that may be done by contracting AI software development to Romania.
Cluj-Napoca provides a good environment for intellectual activities, since the city is one of the cleanest in Europe, has a vibrant city life and is really close the Romanian Carpathians. To have an AI software development in Romania, Cluj-Napoca, it is a blast. If you need to keep motivated people on board, this location is a sure bet.
AI Software Development in Romania: Deep Learning – Image Recognition with SOFTECH
When entering an AI software development, the Romanian company from Cluj-Napoca proposes a clear approach that will help getting through the maze of science research.
Setting the goal: what do you intend to do with the image-data?
Setting the project specific parameters
Establishing the type of data that the project will work with. Are there existing data bases? Should new databases be created? If yes, who, how and when?
Problem assessment: image classification, image detection or image segmentation?
Evaluating the methods of classification.
Developing the deep learning algorithms.
Analysis of alternatives.
The software development itself includes data processing, learning algorithms and quality assessment.
The best model goes into iterations and the process can go for further improvements and optimizations.
In the end, the AI software may be integrated in a larger software ecosystem where it should play its specific role.
SOFTECH Experience with Image Recognition Projects
When entering an AI software development, the Romanian company from Cluj-Napoca proposes a clear approach that will help getting through the maze of science research.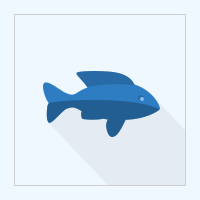 SOFTECH team developed on of the algorithms to automatically detect and classify species of fish that fishing boats catch, aiming to accelerate the video review process.
SOFTECH proposed a set of algorithms to label satellite image chips with atmospheric conditions and various classes of land cover/land use.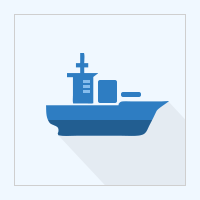 SOFTECH contributed with a solution for an algorithm that automatically identifies if a remotely sensed target is a ship or an iceberg.
AI Software Development in Romania: the Image Recognition Applications Universe
The deep learning algorithms of image recognition may be successfully integrated with complex software solutions with various practical applications. The leading domains that require complex data interpretation and are most likely to be serviced as AI software development in Romania are: agriculture, forestry, mapping, healthcare, insurance, energy and infrastructure, business intelligence, defense or social impact.
In agriculture, for example there are complex data to be harvested and interpreted in order to analyze and predict environmental impact related to livestock issues, land and water issues, and the use of pesticides, climate change and sustainability.
Forestry related issues contour the dilemmas of forest conservation and globalization, forest mechanization and genetic diversity. AI software development from Romania in the field of forestry may benefit of the existing specialists in the field and the data repositories.
Mapping seen form the deep learning / image recognition perspective involves automated map building by robots or other systems, route or path planning and navigation scenarios, predictive routing issues, flood mappings and other natural phenomena mapping.
Healthcare is ever more complex as it involves so many disciplines. The problems defined in healthcare cover medical imagery to epidemic monitoring across geographical areas.
Insurance sector is based on the predictive modelling for various fields of current life: health issues, real estate developments, crops and livestock, industrial output, extraordinary events.
Energy and infrastructure mainly deal to users' behavior and consumption, to clean energy sources availability and real-time adjustments. Observation of the state of infrastructure with imagery is also a resourceful tool for learning and predicting changes.
Business intelligence makes use of machine learning systems for data-driven decision making, for business dashboard, sales enablement and business insights.
Defense is one of the main engines of AI software development in Romania and in the world. We speak here about pattern recognition systems, unmanned vehicles and cyber-security. Image recognition technologies plays a great role in the overall defense artificial intelligence deployment as it implies that men stay safe while explorer devices go into field operations.
Social Impact is an ever-growing arena for all type of technologies, including the rising AI. With artificial intelligence systems and tools, we will be able to monitor and predict the impact on society of various demographic, economic and political phenomena and particular events.
Image Recognition Acknowledges Progress as AI Software Development of Romania
Romania benefits a lot from the acceleration of AI research across the globe. The need for mathematicians, software engineers and scientists in applied sciences increases. Counting a minimum of 6 large academic centers with focus on artificial intelligence, machine learning and distributed networks, Romania may become the next AI Silicon Valley.
Cluj-Napoca an Elite Center of AI Software Development in Romania
Enhanced development has been documented in Cluj-Napoca for the below domains:
computer science and information technology
computational and theoretical neuroscience
theoretical and computational modelling
One of the prominent research centers in Cluj-Napoca is IPPRCC. The Image Processing and Pattern Recognition Research Centre from Cluj-Napoca is part of the Computer Science Department from the Technical University of Cluj-Napoca. The research group reached state-of-the-art levels of expertise in 2D and 3D Image Processing and Recognition, Stereovision for Driving Assistance Systems and Autonomous Driving, Medical Image Processing.
Areas of Progress:
Progress with AI software development in Romanian city of Cluj-Napoca has been achieved in particular areas like: features extraction and measurements from intensity images, pattern recognition, Image texture detection, automatic extraction of semantic information, camera calibration, binocular and trinocular stereovision, stereovision for mobile robots and automotive applications.
In the field of Driving Assistance Systems and Autonomous Driving progress has been noted for 3D lane detection, 3D objects detection and tracking, 3D objects classification, pedestrian detection, 3D structured/unstructured environment modeling.
In the area of medical image processing the works highlight advances in texture based detection and classification of diffuse and focal illness from Ultrasound Images, Structured reporting for medical images, DICOM infrastructure implementation.
Artificial Intelligence is the future of technology.
Our 20 years of programming for edge industries and high-end customers, stand as a living proof for our ability to adapt and foresee technology trends.