Software Outsourcing: Romania as a Resourceful Location
In terms of software outsourcing, Romania has become one the preferred locations in the world. As for SOFTECH, the company has grown as a software outsourcing Romanian partner. However, why does software outsourcing in Romania outperform other consecrated locations like India, Malaysia, Philippines, Brazil or Bulgaria? What is the niche audience for software outsourcing in Romania?
SOFTECH and its customers have discovered the answers during almost 20 years of practice. Software outsourcing, Romania and Cluj-Napoca stand for a valuable business combination for the astute service buyers. It is a matter of resource availability and its particular traits. The table below puts an emphasis on the specific traits that distinguishes Romania and SOFTECH from their peer competing regions and companies.
| Software Outsourcing: Romania's Particularities | Software Outsourcing: SOFTECH's Added Value |
| --- | --- |
| HIGH QUALITY TECH SKILLS | TECH COMPETENCIES |
| – Romania constantly reaches top 10 worldwide at math and computer science international Olympiads | – SOFTECH puts forward a team of experts (72%), high competency engineers (9%) and versatile juniors (19%) |
| -Romania constantly is in the top 3 of the IEEE Design Competition every year since 2001 | -The internship program is a constant pull-through for new human resources |
| -Romanian education has a historical legacy in computer science and digital technologies | -degrees in BScIT,MScIT, MCP, MCTS; SUN certified Java Developers, ISTQB Certified Testers. |
| -software outsourcing in Romania is driven by the tech projects (software development, ITC services and R&D activities) | -Largest pool of full stack developers; Java, C#, .NET, PHP, Web |
| ENGINEERS / PROGRAMMERS AVAILABILITY | STABLE CORE DEVELOPMENT TEAM |
| -According to official statistics the available –number of engineers per capita is higher than the US, India, China or Russia | – SOFTECH relies on a core software engineers team capable to scale up new highly competent teams for software outsourcing in Romania |
| -the yearly number of ITC graduates is 7000, which add to an already existing pool of 90000 ITC professionals | -the recruitment process for each project is done in detail |
| -for software outsourcing, Romania also provides ultra-specialized work force | -the team is experienced in working for US, UK, Netherlands, Scandinavia and DACH regions |
| COST EFFECTIVENESS | STABLE COSTS. ATTRACTIVE MARGINS. |
| – In Romania the average annual salary for a software developer is EUR 17000,00 | – Depending on the type of agreement, the man-hour cost or the total project cost may vary, but in essence you will not be surprised by unexpected additional costs |
| – Combined with one of the lowest living costs in Europe, the standard of living for a programmer settled in Romania is better than in other European capitals | -Due to the particular location in Eastern Europe, Romania, Cluj, SOFTECH is able to provide competitive prices that let you focus on core activities and avoid unachievemnt risks. |
| – the costs of software outsourcing to Romania often engender economies of 40% compared to US or Western Europe | |
| MULTILINGUAL WORKERS | EN / DE / HU COMMUNICATION. |
| – Romania is a Latin country surrounded by Slavic countries (Bulgaria and Ukraine) and Hungary (part of the Finno-Ugric group). That is why an important amount of the local populations is actually bilingual, speaking Romanian and another language: Hungarian, German, Turk, Croatian, Bulgarian, Ukrainian, Greek or other. | – SOFTECH brings for your software outsourcing in Romania a set of professional software engineers capable of fluent ENGLISH, fair GERMAN and native HUNGARIAN. |
| – The three most taught foreign languages in Romania are English, French and German. | – Multilingual persons are known for being more flexible, good problem-solvers and having good interpersonal skills. Therefore, they are more likely to be successful when working under a software outsourcing contract. |
| – Secondary and tertiary education are available in Romanian, Hungarian, German, French and English. These are also the main communication languages that software outsourcing in Romania may be provided. | |
| BEST TAX INCENTIVES FOR ITC in EUROPE | EXCELLENT BUSINESS ENVIRONMENT |
| – tax facilities for the IT sector | -Cluj-Napoca offers a stable economic and political landscape as the #1 software export center in Romania |
Software Outsourcing – Romania's Contribution to the Global Software Market
Software outsourcing in Romania and neighboring countries is a silent business. Confidentiality and discreetness rule over the software outsourcing contracts. As it was often the case for SOFTECH too, the software outsourcing in Romania may consist of the development of new software, of the rapid prototyping for new industrial applications or of the complex software integrations.
Considerably different from the IT services outsourcing model, software outsourcing is a bit less promoted and less known. Seasoned and competent software development services buyers conclude though that software outsourcing to Romania is a pathway for faster innovation and operational agility.
#1 – Intellectual Capital for Software Development
"It is no longer a secret that Romania is the second language spoken in the Microsoft offices around the world" – Bruce Andrews, US Deputy Secretary of Commerce said at the Regional Cyber Security Summit in 2015 and underscored a fact that the software engineering community was aware of. Romania has been providing technical talent for the largest technology companies in the world for the latest decades. In the specific sector of software outsourcing, Romania is the equivalent for well-prepared, English speaking engineers, aiming to contribute to the development of new technologies and to cross other new frontiers in Research and Development activities.
#2 – Variety of the Programming Languages Competencies
Due to a quite strict style of education and a large array of studied programming languages, software outsourcing in Romania finds at ease to contract developers for different programming knowledge. Java, JavaScript, C/C++, C#, .Net, Go, HTML, Python and many more are just a few of the main requested programming languages.
#3 – Agility and Efficiency during the Software Outsourcing Process
Agility, quick thinking and flexibility come with the local culture. Efficiency when doing software outsourcing to Romania results from a high interest in the actual work and sense of responsibility. Often the software outsourcing providers from Romania will be small and medium teams interested in collaborating with software developers from abroad.
#4 – Stable, Reliable Software Development Partnerships
Matter of education and of historical background, Romanians tend to build lasting partnerships for complex products and services. That is why a well fundament during a software outsourcing contract in Romania will most likely transform into a strategic partnership. When the agreements allow room for creativity, problem solving and contribution in quite fair or win-win conditions, business partners will meet capable and competent software outsourcing partners.
#5 – Redoubtable Infrastructure and Mature Cloud Computing Capabilities
An excellent internet infrastructure at a top speed allow smooth communication and work with remote teams. Adaptive working styles facilitate the lean deployment of software outsourcing in Romania. On a big picture this results in operational costs reduction, quick communications, easy interactions between the teams and capability based service models.
Access The Right  Technical Expertise
Enjoy Growing Your Business While Outsourcing The Software Development Cycle
Skilled Engineers
Software developers, testers, software architects, project managers, mentors and technology experts.
Business Continuity
Creating prevention and recovery systems so that your operations continue flawlessly in any situation.
Transparent Partner
Stress-free communication, constant update on work in progress and mutual understanding.
Bold Security
Security architecture, protection systems, reducing vulnerabilities, network security and access control.
Flexible Working Models
Find The Model That Suits You Best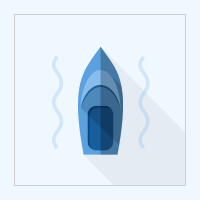 process efficiency
cost reduction
process quality
improved service
focus on core business
talent development
tax benefits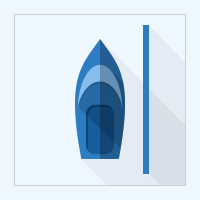 geographically close
similar time zone
similar language
similar culture
similar political context
common historical background
high accessibility on site
easy control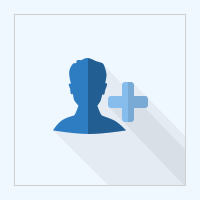 active customer involvement
predetermined purpose
sound expertise
good corporate culture
proven quality
outstanding technical skills
agility in building client relationships
Fine Tuning The Outsourcing Process
Agility. Adaptability. Accuracy.
Softech has 18 years of outsourcing agreement experience. They last because we are able to fine-tune any collaboration.
Fine tuning all the variables of a complex equation is the key success factor of state-of-the-art software and service. We understand the diversity of situations that each customer and each industry may have, which is why we are open to combine resources and processes in the optimal way.
Strategic Partnerships
85%
Customer retention rate
90%
Employee Retention Rate
90%