As a custom software development company from Romania, Cluj-Napoca, SOFTECH has built reputable partnerships with its lifelong customers.
One of the main challenges in the Eastern European block was to prove business continuity and impeccable quality on the account of a private custom software development company from Romania. In the end of the day, what would a custom software development company in Romania bring at the global market table?
Our customers are always the main source of inspiration. Their answers reveal so much more about SOFTECH than any of us could have thought: High quality code, responsiveness and a great commitment to deliver in time and on budget are the top 3 qualities associated with our custom software development company from Romania according to our 2017 customer surveys.
The software development services that our custom software development company from Romania can deliver in conditions of high quality and at proper speed are development of integrated software ecosystems and image recognition systems. From a more detailed perspective SOFTECH will undertake projects of rapid prototyping, mobile development, cloud development, IoT development.
I.INTEGRATED SOFTWARE ECOSYSTEMS
SOFTECH is known to be a highly capable custom software development company from Romania for its history in building and integrating collections of software systems, which are developed and co-evolve in the same environment. The team specializes in rapid prototyping, mobile application development, cloud application development and IoT application development.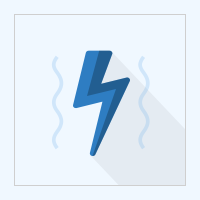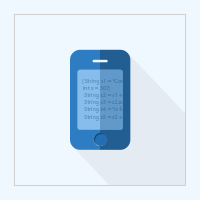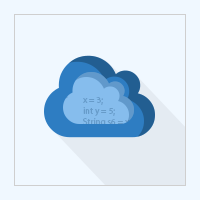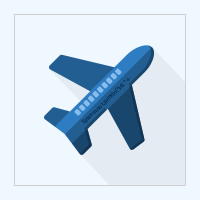 Rapid Prototyping
Rapid prototyping with a custom software development company from Romania like SOFTECH equals to an additional focus on process and increased adaptability. The main approaches are the agile methods in which our software engineers have gained a high -level proficiency.
Why are product managers opting for a RAD (rapid application development) service in Romania, namely in Cluj?
a) Evolving prototypes put the spotlight on the users and increase the degree of software usability along the process. The outcome is a higher software quality.
b) The empirical data collected in the early stages of application prototyping provide indication on potential risk factors. That is why, when RAD is led by a professional team the key risks are much more under control.
c) The step-by-step approach makes room for more realistic results and user satisfaction. At a business level it translates into a larger number of completed projects.
Mobile Development
Mobile development contracted at SOFTECH custom software development company from Romania covers a wide range of technologies and platforms. Even if the most in demand services are android development and iOS development, our mobile developers can undertake development with HTML5, Objective-C, SWIFT, C++, C# or Java.
The reasons why software departments and business organizations from US and Europe opt for SOFTECH mobile development services in Cluj-Napoca are:
a) Technology expertise: Prompt, reliable and specialized mobile developers who are constantly up to date with the latest technologies.
b) Scalability purposes: Should you intend to develop the mobile applications for a large user pool across diverse devices, working with a technical team assures correct deliveries and upgrades.
c) Resourcefulness: a custom software development company from Romania is able, anytime, to put to work a dedicated team for an agreed project. The possibilities to recruit people from within or from the region is much higher in an IT centered business environment than other industrial areas.
d) Money wise, the costs of mobile development in Cluj-Napoca are much lower than in US or Western Europe. The reasons for lower costs are the lower costs of living, the tax deductions for software engineers, the lower administrative costs with the office, utilities, transportation and infrastructure.
Cloud Development
Cloud Development deployed by our custom software development company from Romania brings along consistent advantages to the global customer. Experienced with developing systems architecture of the software systems involved in the delivery of cloud computing, SOFTECH has specialized capabilities for building cloud systems with various cloud components.
The rationale of working with a custom software development company from Romania for your cloud development tasks relies on the following:
a) Agile expansion of your technology infrastructure and resources
b) Opportunity for cost reduction and cost sharing on infrastructure and equipment
c) Off-site infrastructure makes room for device and location autonomy
d) Expert level resource pooling
e) Increased performance of the overall projects and applications
IoT Development
IoT development signed with SOFTECH bears all the advantages and benefits of a flexible and agile custom software development company from Romania. The importance of a well-selected IoT development partner is crucial as it may make or break the success of an application.
The diversity of hardware, of operating systems and software on the devices, the different network gateway requirements puts pressure on the development team to make the right architecture, the right technology selections and foresee the potential uses cases.
Why could a custom software development company from Romania like SOFTECH be just the right IoT development choice, results from multiple aspects:
a) The team can develop applications on various platforms – from single-board computers to microcontrollers platforms – where multiple types of sensor and actuator modules can be connected through a hardware interface.
b) The vertical experience that SOFTECH IoT development has is mainly related to: manufacturing, utilities, smart homes.
c) The industrial software development leads to a better experience with developing industrial IoT applications.
d) SOFTECH team also has a reputable experience with dedicated gateways that act as a proxy, receiving data from devices and packaging it for transmission over TCP/IP.
e) In the end, the way in which data is stored, managed and processed require proficient cloud platform knowledge, which SOFTECH is also ready to put at your service.
II. AI (Artificial Intelligence) – IMAGE RECOGNITION
At the forefront of technology developments, SOFTECH is a custom software development company from Romania able to develop AI systems and solutions in the area of image recognition.
The image recognition problems that we have been exploring in our recent work are image classification, fine-grained image recognition and image detection. The actual development activities consist of data processing, learning algorithms and evaluation of model quality and results.
Why you should partner with a custom software development company from Romania like SOFTECH for an image recognition software solution?
a) Experienced software developers with Caffe, Caffe2, Tensorflow and Python can design potential deep learning solutions for your designated challenge.
b) SOFTECH team members have been awarded Gold and Silver Keggel Awards on the Keggel's platform for predictive modelling and analytics competitions.
c) If your data science predictive model needs functionalities on mobile devices or other specific device, our team has the capabilities to develop a customized solution for this task.
d) The agility and flexibility of our team, is an asset for a scientific data set analysis and development
e) The deep learning algorithms can be integrated in complex software solutions with applications in agriculture, forestry, mapping, healthcare, insurance, energy and infrastructure, business intelligence or social impact.
f) Our software integration experience spans across almost two decades of custom software development for global leaders in highly specialized domains.
For a deeper understanding of what a custom software development company from Romania can provide, you are welcome to set a virtual meeting and follow with an on-site visit in Cluj-Napoca. You should also have a look at our software development services and domain expertise.
Software Development is the essence of our business.
Having a 20 years history in programming for specialized customers, Softech is committed to provide excellence across the full software development life cycle.
Operating systems: Windows, Linux, Mac OS;
Programming Languages: C/C++, C#, Visual Basic .Net, Java;
Operating systems: Windows, Linux, Mac OS;
Programming Languages: C/C++, C#, Visual Basic .Net, Java;
Platforms: iOS, Android, Windows Phone;
Programming Languages: Objective C, Java, C#;
Programming Languages
Mastering multiple programming languages allows us to recommend what best suits your project.
Methodologies
The structuring, planning and controlling of the software development process may be done in several ways.
When working on a well-defined software development project, the V-Model methodology can minimize risks, massively improve quality and reduce the overall costs. This model facilitates good estimates helping partners to negotiate fixed-price agreements.
Frequent changes require an agile approach. Softech and the Product Owner generate the user stories, estimated in ideal points often using the planning poker method. When the team pace is set, we can create the schedule and decide the milestones for every iteration.
Suitable for innovative projects, Xtreme Programming processes involve frequent releases of the product and allows customers to specify new feature requests. Releases are done in very short iterations. XP involves a lot of communication between the customers and developers.